Recipe of the Month: Lemon Curd Tart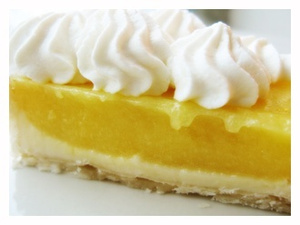 Lemon Curd Tart
Ingredients
2 x pottle of Evansdale Cheese Curd
1 x 250g pack of cream cheese
Zest and juice of 2 lemons, or more if desired
Sugar to taste
2 x eggs
1 heaped tablespoon of cornflour
Sweet pastry to form a base
Method
Blend together the above ingredients and pour into a sweet pastry base.
Cook in a moderate oven until the filling is set.
Serve with whipped cream.
Comments

This recipe is provided by Lesley Dennison
Cheese Tasting at Evansdale Cheese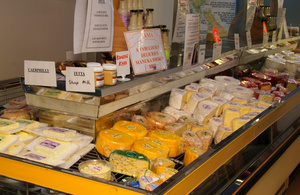 Evansdale cheese offers tasting of selected cheeses that we make.

We want you to understand what we do and why we are so proud of being able to do this.With this in mind we offer you that opportunity to taste our cheeses with no obligation to buy.

FIVE selected cheeses with a variety of accompaniments to show off these chosen cheeses.
An explanation of how these cheeses are made and what makes them different and unique
We explain to you how to experience the true taste and flavours of our cheeses
About 10 - 20 min duration and there is a small token charge
No need to book and these tasting take place throughout the day hours are approx 9am to 4 pm but are seasonal. And of course you, may simply come into the Evansdale Cheese shop at Hawksbury Village and browse around and buy cheese.